Ewood Park welcomes new signing.
Blackburn v Everton Live Streaming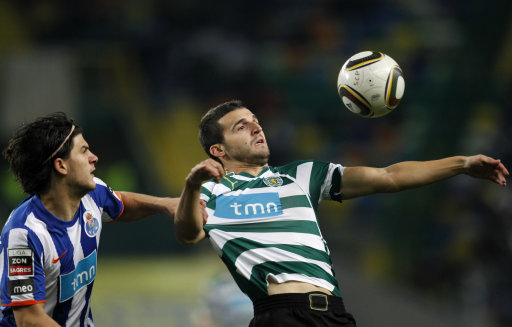 Blackburn Rovers have signed Sporting Lisbon midfielder Simon Vukcevic for £4million.
The 25-year-old has arrived at the club to undergo a medical and will become the Rovers fourth signing of the summer.
The Montenegro international will join David Goodwillie, Mykes Anderson and Radosav Petrovic at Ewood Park.
The deal is worth more than the £2.8million Blackburn paid to Dundee United for Goodwillie.
Vukcevic arrives at Ewood Park having spent four years at Sporting Lisbon. He signed for the Portuguese club from Saturn Moscow Oblast for £3.5million in 2007.
The attacking midfielder is a regular member of the Montenegro side and featured in October's Euro 2012 qualifier against England, which ended 0-0.
Rovers are bottom of the Premier League after losing their first two fixtures. Their most recent defeat came on Saturday when they were beaten 3-1 by Aston Villa.
Manager Steve Kean is confident he can turn his team's form around despite the pressure he is currently facing.
"I can take any pressure because at the end of the day when you are doing the right things with the players, when the players are together, when the spirits are good, you know you will be okay," Kean told The Lancashire Telegraph.
"We are two games in at the moment, last year there was a hell of a lot of pressure and I was very confident the boys would come through and I am again. They will be fine.
"It is my job to stand here when we win and give the credit back to the players and when we don't win I will answer the questions and give an honest opinion.
"I thought we played well, I thought against Wolves (a 2-1 home defeat) there were periods when we played well.
"But we don't have any points on the board and we will need to change that and we will need to change that quickly."
Join the FREE CaughtOffside Fantasy Football League and Win Big Prizes!