Emirates boss wants to sign big players but cannot.
Man United v Arsenal Live Streaming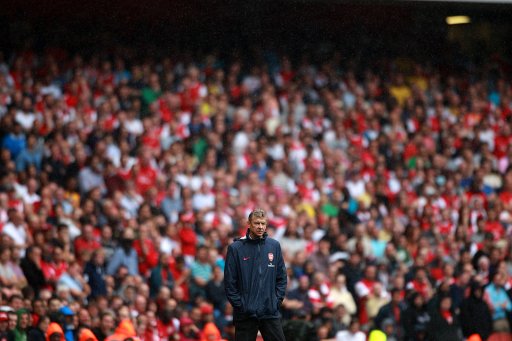 Arsenal manager Arsene Wenger has not been receiving the backing of his board during this summer's transfer window.
The Gunners boss is desperate to restructure the club's wage structure allowing him to offer his stars wages of up to £150,000-a-week.
But the hierarchy are reluctant to change their stance of not spending big money on transfers and offering high wages.
It is believed Wenger wants a world class centre-back and knows to sign such a player would require a fee in excess of £20m and wages of over £100,000-a-week.
But the powers-that-be want the manager to look at cheaper options, like Scott Dann or Gary Cahill, according to the Football Network.
Wenger feels neither player is good enough to improve his first team and is reluctant to sign them. He is continuing to persuade his bosses to go all out for the top players he knows the club needs to compete.
The board are happy to pay fees in excess of £20million but will not match the big salaries that rivals Manchester City and Chelsea can pay.
Both sides are in agreement that the club needs new blood but the problem of the strict wage structure is hampering any potential deals.
The failure to complete the signing of Valencia midfielder Juan Mata, who is on the verge of signing for Chelsea, is a case in point.
An agreement between the two clubs were made, understood to be around the £22million mark.
But Arsenal refused to meet his wage demands, while the Blues were able to pay him without a second thought.
Join the FREE CaughtOffside Fantasy Football League and Win Big Prizes!