Emirates club will appeal decision.
Man United v Arsenal Live Streaming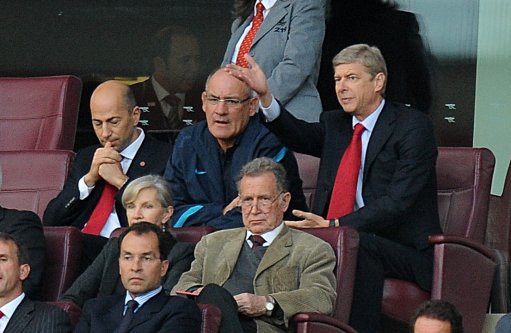 Arsenal have asked UEFA to grant Arsenal manager Arsene Wenger a stay of execution over his two-match Champions League ban.
This would allow the Frenchman to fulfil his duties as normal in tomorrow night's crucial play-off against Udinese.
European football's governing body issued the two-match ban against Wenger yesterday after he was found guilty of breaching the terms of an earlier ban during the first-leg last week.
He was seen in the stands passing messages to the dug-out during the match at the Emirates Stadium via first-team coach Boro Primorac.
Wenger claimed UEFA had told him he was permitted to relay instructions to assistant manager Pat Rice through Primorac, who was in telephone contact with the Arsenal bench.
UEFA have also fined Arsenal £8,743 for the improper conduct of their officials during the match.
The match in Udinese tomorrow night will be vital in shaping Arsenal's season, while the financial rewards of winning the tie and reaching the Champions League group stage are obvious.
Arsenal immediately indicated their intention to appeal, but for the purposes of speed have decided to initially seek a delay to the ban before contesting it fully.
"Please note Arsenal has lodged an appeal against the Control and Disciplinary Body decision taken yesterday and has requested a stay of execution," a statement from UEFA read.
"The Appeals Body chairman will deal with the stay of execution today and we shall be in a position to let you know the decision by the end of play today."
Join the FREE CaughtOffside Fantasy Football League and Win Big Prizes!