Emirates playmaker joins Etihad Stadium.
Tottenham v Man City Live Streaming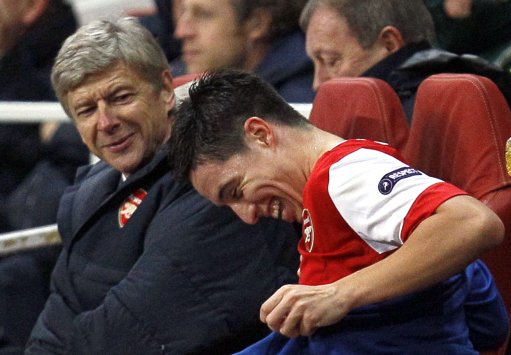 Arsenal manager Arsene Wenger has defended the decision to sell midfielder Samir Nasri to Manchester City for £25million.
The 24-year-old had only one-year remaining on his contract and refused to sign anew deal to stay in north London.
The France international makes his drawn-out move to the Blues on the eve of the Gunners' crucial Champions League second-leg qualifier against Udinese.
If he had played in that game, Nasri would have been cup-tied for City, thus making him a less attractive proposition.
With Arsenal needing to progress beyond this stage, Wenger felt it was better to field players who are totally focused on the cause.
The move comes soon after Cesc Fabregas was sold to Barcelona for £25million, leaving the Gunners boss just eight days to find suitable replacements.
The Frenchman insists he would have liked both deals completed sooner but there was nothing he could have done about it.
"You cannot think about only one game in the season, and there was some logic in the decision and also some business interest," Wenger told Sky Sports.
"Overall, you want players who are not playing thinking that they are leaving the next morning – it's not ideal.
"So you want players who are completely committed to the long term to defend our chances.
"It's not naive but what you forget is, the deals don't depend only on us," he added.
"We wanted to sort these cases out very early after the summer, but it wasn't possible. The pace is not only dictated by us unfortunately."
Join the FREE CaughtOffside Fantasy Football League and Win Big Prizes!
Join the FREE CaughtOffside Fantasy Football League and Win Big Prizes!