Emirates boss and captain disagree over strength of squad.
Man United v Arsenal Live Streaming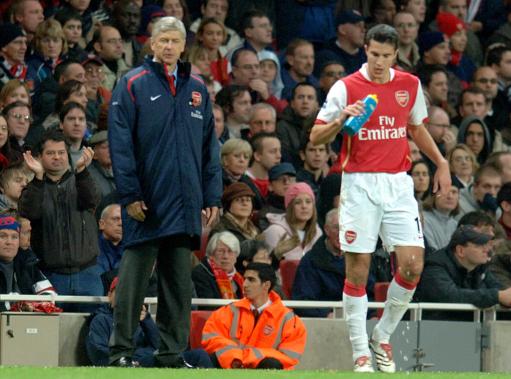 Arsenal manager Arsene Wenger has had a furious row with captain Robin van Persie over the club's apparent lack of transfer ambition.
The two men clashed because the window is closing fast and new additions are required to strengthen certain areas in the squad.
Wenger made Van Persie club skipper after Cesc Fabregas was sold to Barcelona for £35million earlier this month.
The Spaniard will soon be followed out of the door by midfielder Samir Nasri, who is on the verge of a £25million move to Manchester City.
Striker Van Persie is alarmed by the club's unwillingness to spend big money on top players that are needed to help the club recover from a poor start.
He is understood to have asked to see Wenger in the wake of the 2-0 home defeat by Liverpool, leaving Arsenal with just a point and no goals from their first two league games.
The Gunners boss told the Dutchman he will not make any major plunge in the transfer market and is happy with his squad, according to the Daily Star.
Sources in Holland say Van Persie was left stunned by Wenger's attitude.
Another fear for Arsenal fans is that Van Persie's new agent is Darren Dein, son of David, who is a key representative for Gael Clichy, Nasri and Fabregas, who have all left the Emirates this summer.
Join the FREE CaughtOffside Fantasy Football League and Win Big Prizes!