A new series from CaughtOffside that could help you become a millionaire…or lead to imminent bankruptcy.
Join the FREE CaughtOffside Fantasy Football League and Win Big Prizes!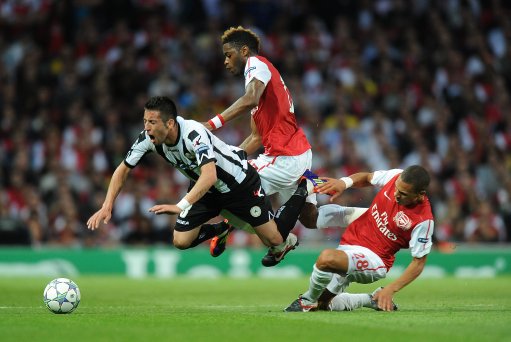 Every day we will put a bet on a game and keep a running total throughout the season. The bets we make may not be earth shattering, although on occasion we will of course go 'chasing the big win'.
So last night our five game accumulator came painfully close to completion. We stumped up our daily £5 on five sides winning within the first ninety minutes but whilst four of our sides (Aston Villa, Millwall, Leicester City and Wolves) did just that, Brighton waited until extra time to defeat Sunderland! So near yet so far. Either way it was a good effort but clearly you can't go to your bookie and say "we got close, can we have half our winnings?", well you could, but we wouldn't recommend it.
Anyway we are still up, with three wins from five daily bets and today we are looking to make some money from the crucial Udinese-Arsenal match.
We are certain that either way the result goes there will be cautions and possible sendings off aplenty.
So we got 11/8 at Blue Square on there being 60+ booking points in the match. Remember a booking is worth 10pts and a red card worth 25pts, no one player can accumulate more than a total of 35pts.
Our running total charts our success, all starting with that original £5 stake.
Bet:
£5 60+ booking points in the Udinese-Arsenal encounter
Running Total
£9.75 Based on wins minus original stake
Bet History
Day 1: FC Porto-Gil Vicente to produce more than 2.5 goals: WIN
Day 2: Arsenal-Liverpool to result in more than booking 50pts: WIN
Day 3: Bolton-Man City to end in a draw: LOSE
Day 4: Man United to defeat Tottenham regardless of one goal handicap: WIN
Day 5: Carling Cup accumulator (Aston Villa, Brighton, Leicester City, Wolves and Millwall to win in 90 minutes): LOSE