Stamford Bridge welcomes Mestalla star.
Chelsea v Norwich Live Streaming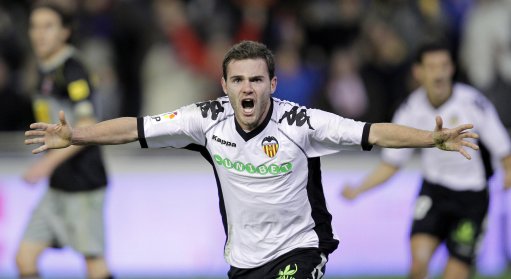 Chelsea new boy Juan Mata has revealed Fernando Torres convinced him to leave Valencia and sign for the Premier League giants.
The Blues have paid £26.3million for the 23-year-old who was one of the hottest properties in Europe this summer.
The Spain international had attracted interest from Arsenal and Tottenham after scoring 45 goals in 172 appearances for the La Liga club.
Valencia, despite selling £127million worth of players since 2009, has finished third behind Barcelona and Madrid the past two seasons and remains in the Champions League.
The Spanish side are still heavily in debt and Mata "never imagined himself leaving" but only agreed as the offer was too good for Valencia to pass up.
Chelsea want the playmaker to help Torres, a £50million signing from Liverpool, to start scoring, and it appears the hit-man played a huge role in bringing his compatriot to west London.
"When he knew they were interested in signing me, he spoke with me and told me that playing abroad could be a very nice step for me," Mata said.
"It's a new endeavor in my life, to develop personally and professionally. So I think I took the most logical decision."
"I spoke with (president) Manuel Llorente since I wanted to know if the offer was a good help for the club in economic terms," added Mata.
"I came in at zero cost and I leave a lot of money behind.
"I can only give thanks to the club for trusting in me as a 19-year-old who came over from a second-division club.
"It was difficult for a club like Valencia and its need to get results to trust a young kid, but they did."
Join the FREE CaughtOffside Fantasy Football League and Win Big Prizes!