Etihad Stadium's Devante Cole's late strike seals victory for the young lions.
Swansea v Sunderland Live Streaming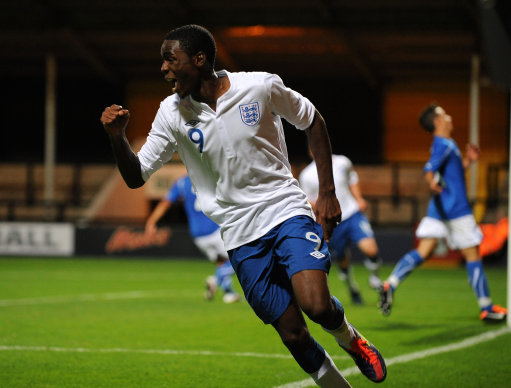 A new generation of England youngsters got their season off to a fine start with a hard fought victory over Italy at the Abbey Stadium in Cambridge.
After a successful U17s World Cup in Mexico, coach John Peacock was now looking at the next breed of Young Lions.
This was the first game of the annual FA International Tournament, and England were made to work hard for the win.
Luke Shaw, Jordan Graham and Jack Jebb saw a lot of play down England's left side for much of the first-half, which nearly cultivated in a breakthrough after 25 minutes.
Devante Cole, son of Manchester United legend Andrew, forced a good save from the Italian goalkeeper Luca Lezzerini after being put through by Jebb.
Captain Leo Chambers was unlucky not to break the deadlock, after beating two men and hitting an audacious shot just wide.
But it was Italy who had the best chance of the half, as Emanuele Rovini broke away on the counter attack and struck a low shot into the post.
Cole continued to cause problems after the break but Peacock made some changes with Kieran Wallace, John Swift and Callum Robinson all getting a taste of the action.
England defended well too, putting robust challenges in when needed whilst continuing to try and break down a well organised Italian side.
Cole eventually made the breakthrough, thanks to great play from Swift and Wallace and sealed three points for England.
Join the FREE CaughtOffside Fantasy Football League and Win Big Prizes!