Etihad Stadium are the most feared amongst the top European teams.
Tottenham v Man City Live Streaming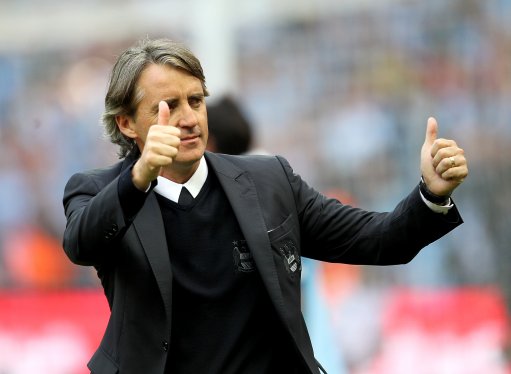 Arsenal will be amongst the top sees for the Champions League draw, while Manchester City will be the team the European giants hope to avoid.
Roberto Mancini's side will be drawn in pot three  meaning the strongest sides in the continent, outside of England, are all potential opponents.
The other English clubs in the Champions League draw are all among the top seeds, alongside Barcelona, Real Madrid, Inter Milan, Porto and Bayern Munich.
The worst-case scenario for City would be to be drawn into a group with reigning champions Barcelona and a tough second seed such as AC Milan or Lyon.
The only major danger to Premier league teams was Borussia Dortmund, but that has been removed thanks to the Turkish match-fixing scandal.
Fenerbahce's removal from the competition, means the Bundesliga side are now regarded as third seeds, while Trabzonspor, who replace the Turkish champions, are in pot four.
For most of Europe it will be Manchester City who are the team to avoid, such is the size and strength of the squad Mancini has assembled at vast expense.
UEFA's rules for the draw will see the 32 qualified teams allocated into eight groups of four teams: containing a top seed, plus one club each from the second, third and fourth pots.
The top two in each group will go through to the knock-out phase of the Champions League, and the third-place side to the knock-out phase of the Europa League.
Pot one: Man Utd, Barcelona, Chelsea, Bayern Munich, Arsenal, Real Madrid, Porto, Inter Milan.
Pot two: Shakhtar Donetsk, Lyon, Villarreal, AC Milan, Valencia, Marseille, CSKA Moscow, Benfica.
Pot three: Zenit St Petersburg, Man City, Olympiakos, Ajax, Bayer Leverkusen, Basle, Lille, Borussia Dortmund.
Pot four: BATE, Dinamo Zagreb, Napoli, APOEL, Genk, Trabzonspor, Otelul Galati, Viktoria Plzen.
Join the FREE CaughtOffside Fantasy Football League and Win Big Prizes!