A new series from CaughtOffside that could help you become a millionaire…or lead to imminent bankruptcy.
Join the FREE CaughtOffside Fantasy Football League and Win Big Prizes!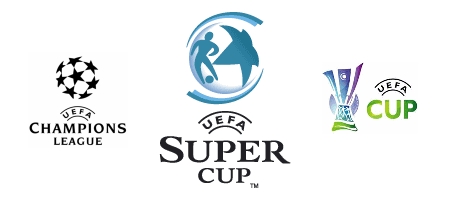 Every day we will put a bet on a game and keep a running total throughout the season. The bets we make may not be earth shattering, although on occasion we will of course go 'chasing the big win'.
Okay, so our Europa League seven game accumulator flat-lined, we got five out of seven correct but Tottenham and Roma refused to play ball.
Tonight we are wagering on Barcelona running amok against FC Porto in the Super Cup Final in Monaco. We are punting on the Catalan side winning despite having a two goal handicap, i.e. they need to win by three or more goals.
So we got 11/4 at Sky Bet on Barcelona triumphing over FC Porto by three or more goals.
Our running total charts our success, all starting with that original £5 stake.
Bet:
£5 Barcelona to win despite two goal handicap 11/4
Running Total
-£0.25 Based on wins minus original stake
Bet History
Day 1: FC Porto-Gil Vicente to produce more than 2.5 goals: WIN
Day 2: Arsenal-Liverpool to result in more than booking 50pts: WIN
Day 3: Bolton-Man City to end in a draw: LOSE
Day 4: Man United to defeat Tottenham regardless of one goal handicap: WIN
Day 5: Carling Cup accumulator (Aston Villa, Brighton, Leicester City, Wolves and Millwall to win in 90 minutes): LOSE
Day 6: Udinese-Arsenal to result in 60+ booking points: LOSE
Day 7: Europa League accumulator (Hapoel Tel-Aviv, Schalke, Roma, Stoke City, PSG, Tottenham and Sporting Lisbon): LOSE