Emirates club need to improve commefcial revenue.
Bulgaria v England Live Streaming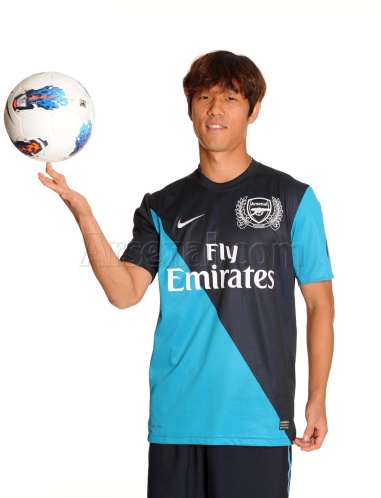 Arsenal are trying to emulate rivals Manchester United and break into the Asian market to increase their commercial revenue.
The Gunners want to profit from its massive online following, which is surging in Asia.
The club is planning apps for iPad, android tablets and smart phones to go along with its current iPhone app, which has 95,000 users who paid £2.99.
Indonesia has the largest percentage of Arsenal's 7.5 million Facebook friends, and Malaysia's 400,000 friends account for 1.5 percent of the country's 27 million population.
The team toured Malaysia and China this summer, playing before 65,000 fans in Kuala Lumpur.
Arsenal is looking for partners in Asia to develop local language content for the team's apps and websites, such as Facebook.
Arsenal's head of global partnerships, Rupert Daniels, says it will be hard task but its is important for the club's sustainability.
"The big challenge for us is how do we monetize, how do we give fans something that is good value for money so they won't think they're being ripped off," Daniels said.
"It's very important to us because we have to keep generating revenue so that we can continue to compete at the highest level.
"The players were blown away by the support and by the fanaticism," he added. "Our Asian audience is extremely important to us.
"We're certainly looking at opportunities to make sure that whatever content we can make is very much tailored to that particular market, such as Indonesia or China.
"Social media does break down barriers between the club and its fans so in good times, that's good, but you have to be realistic.
"If you get a heavy defeat, even if some of the criticism comes through, we have to be bold and take that on the chin."