Anfield club wanted to boost attacking options.
Bulgaria v England Live Streaming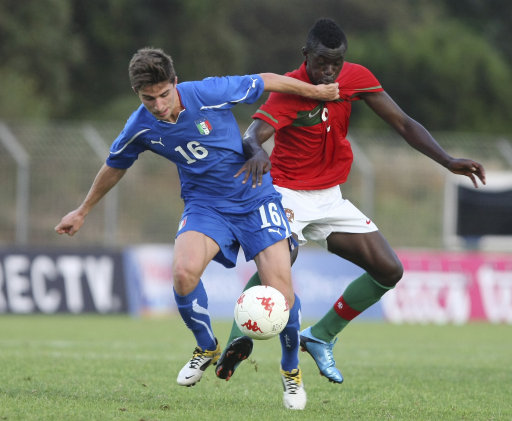 Liverpool were keen on signing Parma striker Fabio Borini on-loan before they made a move for Craig Bellamy.
The Reds were impressed with the 20-year-old during his temporary spell at Swansea City last season and wanted to give him a chance in the Premier League.
The Italy U21 international eventually joined Serie A giants Roma, but according to his agent, Marco De Marchi, Liverpool expressed an interest.
"Parma did well to believe in him when his contract at Chelsea ran out," De Marchi said.
"Then Roma invested heavily on him which confirmed that the player has some extraordinary ability, as you can see from his performances for the Italian Under-21 side.
"The player was liked by a lot of other clubs, sides such as Liverpool and Hamburg came after him too."
The Reds finally signed Craig Bellamy on a frantic deadline day but had to fight off a deal from Cardiff City.
Bluebirds boss Malky Mackay revealed the club made an approach but is understanding of the 32-year-old's decision to join the Liverpool.
He said: "You're talking about Liverpool, which is a huge club.
"He's someone I've spoken to three or four times since I've taken the job, in a friendly capacity. Really until Manchester City decided what they were going to do, I think there was nothing I could have done.
"Certainly we looked at something and put a proposition when we found out it was an opportunity that he'd be leaving.
"But our chairman (Dato Chan Tien Ghee) really showed ambition and we'd made tentative calls but by that point it was so far down the road with Liverpool."