Old Trafford supporters want owners to take action.
Bulgaria v England Live Streaming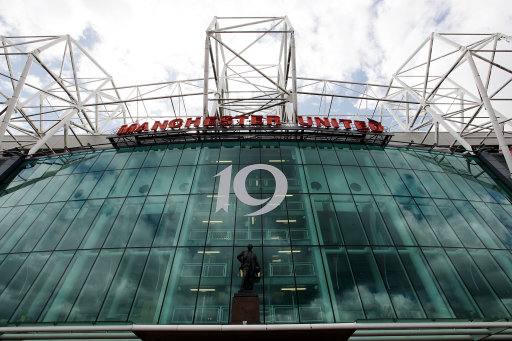 Manchester United fans have demanded the Glazer family should clear the club's debts after posting record operating profits.
The Manchester United Supporters Trust (MUST) also want money raised from floating the club on the Singapore Stock Market to be re-invested.
Reports abound that the Glazers are ready to offer up a stake of 30% to the Singapore Stock Market, which it is believed would raise in the region of £600 million.
The Premier League champions yesterday announced a record profit of £110.9 million, meaning the finances are looking increasingly healthy.
This comes from record revenue of £331.4 million – an increase of £45 million from last year and passing £300 million for the first time.
United's commercial turnover reached £103.4 million, with matchday turnover (£108.6 million) and media (£119.4 million) also up.
Net debt, meanwhile, is down to £308.3 million due to the club's vast cash reserves.
The American owners have consistently come under attack since they took control in 2005 due to the massive debts and high interest charged on the loans the Glazers used to purchase the club.
MUST has fervently opposed the Glazers' ownership over the past six years, but admitted that the record-breaking profits posted were impressive.
However, they are keen that manager Sir Alex Ferguson be given the credit for the figures and are worried the money could go to paying off the Glazer's personal debt.
"The commercial team at United are clearly smart operators and we welcome continued growth in the business but to be fair we've seen growth consistently year after year long before the Glazers took over," a MUST statement said.
"There is only one man who is responsible for that consistent success – the same one responsible for success on the pitch – Sir Alex Ferguson.
"Without the incredible performance on the pitch and the fantastic loyal support of thousands of match-going fans, as well as millions more around the world, there would be no platform on which to build the growth of the business.
"So while the financial results are strong, they also show that the Glazers have taken another £51 million out of the club in the last 12 months as well as using an even bigger chunk (£64 million) of the club's money to pay down part of their bond debt.
"This is money that the club has generated and money that should stay in the club rather than go to Florida or to pay down the Glazers' debt and interest.
"That's why we're calling on the Glazers to use any share sale in Singapore to clear all of the club's debt – debt they put on the club and they must take responsibility for."