Spanish giants could be set to move to an as yet uncreated European league.
Join the FREE CaughtOffside Fantasy Football League and Win Big Prizes!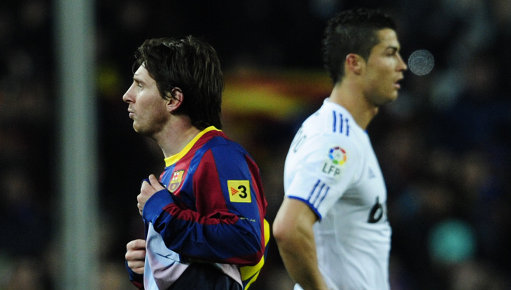 Former Real Madrid general director Jorge Valdano expects the capital outfit and Barcelona to leave La Liga at some point in the future, with a European league proving to be more interesting for them.
Sevilla president Jose Maria Del Nido recently ridiculed La Liga for its lack of competitiveness due to the domination of the big two and Valdano thinks it's only a matter of time before Barca and Madrid have had enough.
"In the future Madrid and Barcelona will be forced to look elsewhere for clubs that develop at the same speed. That will eventually move to a European league," Valdano was quoted as saying by Cadena Ser.
"The gap between the big two and the rest is only getting bigger in the next few years. You can't help but feel that it will only get worse over time.
"Barcelona and Real Madrid have the entire world as their market, while the others only have their local community."
SOURCE: Goal.com
This would be a rather shocking, and seemingly unlikely, development which aligns the Spanish league to a similar issue that has been felt in the SPL for quite some time. Jorge Valdano talks of the lack of competition without taking some of the responsibility for this issue.
For instance the cut of TV revenue handed to Barcelona and Real Madrid exceeds the other sides in La Liga and it is also worth noting that whilst either Real Madrid or Barcelona have won the last seven titles, three of the five titles before that were taken by Valencia and Deportivo La Coruna, and in many ways that record is not unlike Man United and Chelsea's dominance in the Premier League but then you don't hear those two clubs asking to leave.