David Moyes wants Goodison Park youngster to live up to hype.
Everton v Wigan Live Streaming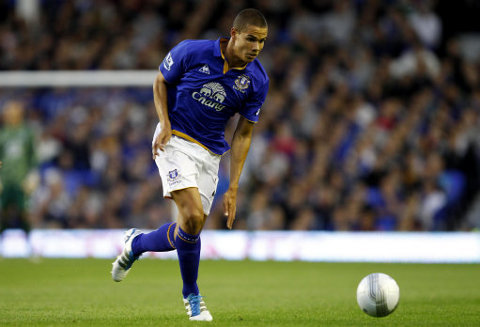 Everton manager David Moyes has told Jack Rodwell he wants him to recapture the form that saw him linked with Manchester United.
In fact, widespread reports after the summer transfer window closed suggested that Rodwell was actually offered to Sir Alex Ferguson in August – but he declined to take the youngster.
That fee was mooted at £15m – a price that would have been considered a bargain a season or two ago due to his incredible potential – but now many believe Rodwell is treading water.
Much of that is down to injury problems, but even so, there remains a sense that Rodwell ought to have established himself by now.
"He is still young and you have to remember there are lots of 20-year-olds who do not get consistent runs of games," said Moyes to the Daily Mail.
"But we put him out there early. What we have said to Jack is "hey, come on – let's see some consistency from you". We want to see if we can get him improving.
"We are on his case now. Sometimes when young boys come in, you don't want to be too critical of them. You want to be positive with the good things they do.
"But whereas Jack is young, he is quite experienced. We are on his case, telling him that if he is going to do it, now is the time he has got to step up. I thought he played quite well last week (against Aston Villa) and now he has a chance to do it again.'
"We have given him extra training sessions," added Moyes.
"He has been studying videos. Steve Round [Everton assistant manager] has had him a few afternoons and worked with him as well. We are making a big push with Jack. We want to give him every chance to succeed. We want him to do well."
Will Jack Rodwell live up to his potential?