Coldplay claim that Rihanna is the best part of their upcoming album.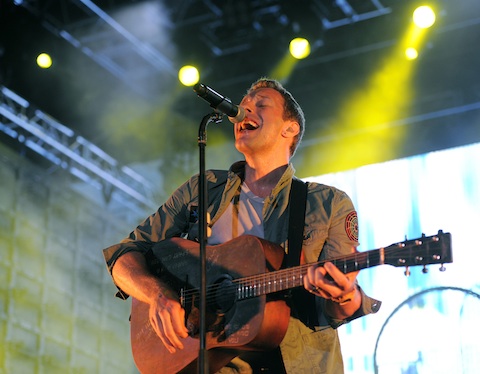 Coldplay frontman Chris Martin has revealed that his favourite part of his band's new album is the inclusion of Rihanna.
Speaking to MTV, the British musician also revealed his surprise at Rihanna accepting the offer to appear on their new record, Mylo Xyloto.
"So, in like a dream scenario, we had a song that I'd secretly kind of written to see if Rihanna would want to sing it. And then the rest of the band wanted to keep it, so we came up with the idea of asking her to sing it with us, and, to our great surprise, she said okay," Martin said.
"Well, her bit on our record is my favourite bit … when the song came out, it sort of asked for her to be on it. And I think at this point, we have nothing to lose, and so we've been trying some new things and trying to break down the perceived boundaries between different types of music."
Tickets for three December Coldplay tour dates are set to go on sale this Friday, 23rd September.