Emirates boss hits back at criticism.
Arsenal v Bolton Live Streaming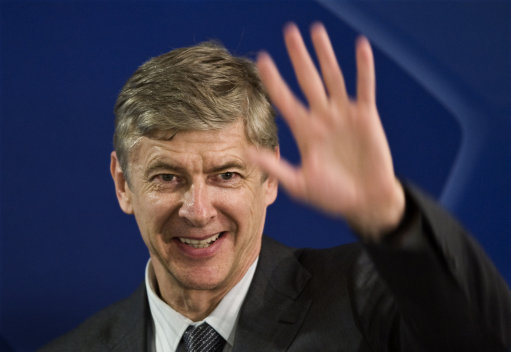 Arsenal manager Arsene Wenger has hit back at critics saying he should leave the club by insisting he wants to remain at the Emirates for another 14 years.
The Frenchman's position has come under scrutiny with the Gunners currently 17th in the Premier League with only one win in five games.
He received  the dreaded vote of confidence from chief executive Ivan Gazidis yesterday and followed it up with a convincing 3-1 win over Shrewsbury in the Carling Cup.
Much of the focus has centred on the club's transfer activity with the loss of Cesc Fabregas and Samir Nasri during the summer.
Arsenal only filled their shoes late on with acquisitions of Mikel Arteta, Park Chu-Young, Andre Santos, Per Mertesacker and Yossi Banayoun.
Wenger accepts criticism comes with the job and he is focused on getting the Gunners back on course.
"I am not bothered at all by this speculation," he said. "I have had 14 years at this club and kept them 14 years in the Champions League. I hope it lasts another 14.
"I can understand that people are unhappy and criticise, but you know as well as I know that people are very quick to go overboard.
"When we do well we take all the plaudits, so we have to take all the blame when it doesn't go as well – but we have, on both sides, to take some distance.
"When it goes well we must not completely believe what people say – and when it does not go as well, we must not completely believe it."
Join the FREE CaughtOffside Fantasy Football League and Win Big Prizes!