Etihad Stadium star's new season takes a new turn for the worst.
Manchester City v Everton Live Streaming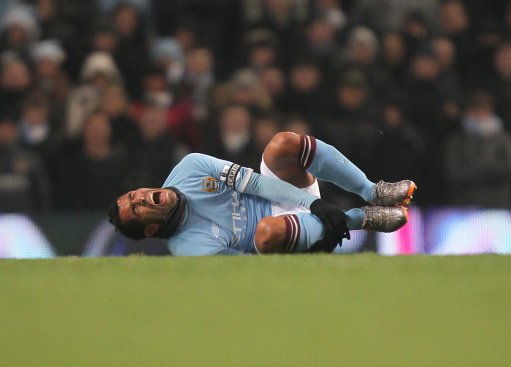 Manchester City striker Carlos Tevez has received a fine and points on his licence after pleading guilty to speeding.
The 27-year-old clocked 38mph in a 30mph zone in Stretford, Manchester, on November 13 last year.
The offence on the A56 Chester Road took place shortly after Manchester City's goalless draw at home to Birmingham in the Premier League.
The Argentine international was also accused of failing to disclose the identity of the driver of his Bentley Continental GT car.
But the Crown Prosecution Service did not proceed with the matter – which can attract a penalty of six penalty points – after he admitted the alternative charge.
Oldham Magistrates' Court was told at an earlier hearing that Tevez denied seeing the penalty notice.
His advisers dealt with most of the post to his home in Cheshire, due to his lack of English but they could not categorically say the letter did not arrive, the court was told.
Tevez, who did not attend today's hearing, received three penalty points on his licence, together with a £60 fine, £35 court costs and a £15 victim surcharge.
His solicitor Gwyn Lewis told the court his client did not go on a speed awareness course in lieu of the three penalty points because of his administrative failure to respond to the penalty notice .
He said Tevez was not a "totter-up" of points and argued that despite his high profile he should not be treated differently to anyone else in terms of the level of fine.
"He has suffered as a result of not answering the query," said Lewis, who confirmed his client would pay the sums owed within 28 days.
Join the FREE CaughtOffside Fantasy Football League and Win Big Prizes!