Crook to be in charge of Olympic event.
Stoke v Manchester United Live Streaming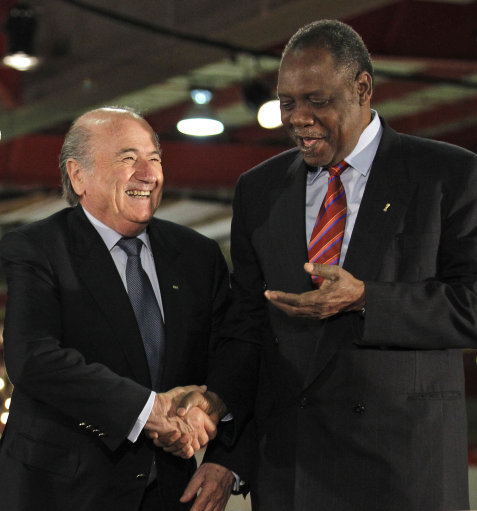 The Olympic governing body have confirmed the FIFA member in charge of the football tournament for London 2012 is under investigation for corruption.
The president of African football, Issa Hayatou, is being probed by the International Olympic Committee's ethics department over allegations made by the BBC's Panorama programme.
The Cameroonian was appointed by FIFA to head the organising committee for the Olympic tournaments and be the new chairman of the GOAL Bureau that distributes money for development projects.
He replaced Korea's Chung Mong-Joon, who was a fierce critic and rival of Sepp Blatter, as head of FIFA's Olympic committee.
Hayatou took over from Mohamed Bin Hammam, the former Asian confederation president who was banned for life for bribery, as chairman of the GOAL Bureau.
Panorama allege Hayatou took payments of £20,000 from now-defunct FIFA marketing partners ISL in the 1990s.
He has denied the allegation and insists the money was a payment towards the African Football Confederations 40th anniversary celebrations.
An IOC spokesman said: "The ethics commission is independent but my understanding is that the investigation is still continuing."
Hayatou has also been a member of the IOC since 2001 and chaired FIFA's Olympics committee from 1992 to 2006.
In May, The Sunday Times claimed Hayatou, along with fellow ExCo member Jacques Anouma, accepted $1.5 million bribes from Qatar in order to secure his vote in their bid for the 2022 FIFA World Cup.
Join the FREE CaughtOffside Fantasy Football League and Win Big Prizes!