Elland Road fans not blameless either in bad night for English football
Stoke v Manchester United Live Streaming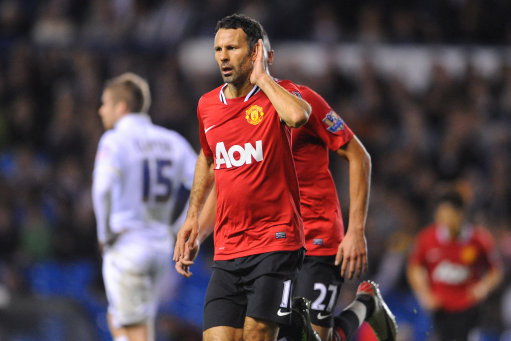 Manchester United and Leeds United fans returned English football to the dark days of the 1980s with fighting outside Elland Road and taunting inside.
History between the two sets of supporters has always been tense and they continued in the same vein during the Red Devils 3-0 Carling Cup win on Tuesday night.
Two police officers were injured and 21 people were arrested in trouble outside the ground as the fans fought each other.
Inside the stadium the abuse was dished out in the form of disgusting songs with each side taunting their opponents about painful episodes.
The Leeds crowd taunted the visitors with songs about the Munich air disaster, where 23 people were killed including many Manchester United players.
United fans were far from saints either as sections of their support sung about Istanbul and the murder of two innocent Whites fans.
A handful of Manchester United fans went a step further also with a sickening banner displaying the single word 'Istanbul'.
It is not the first time Red Devils have caused trouble in recent seasons. Two years ago United fans ran riot in a League Cup game against Barnsley.
Join the FREE CaughtOffside Fantasy Football League and Win Big Prizes!