The spectacular concert at Cardiff Millennium Stadium is now just two weeks away.
Michael Forever Tribute Concert tickets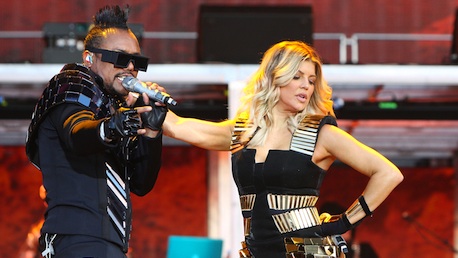 Some of the most recognised acts in the music World are gearing up for an incredible one-off show in Cardiff this October, in what is seen as the official tribute to the late "King Of Pop" Michael Jackson. The Michael Forever Tribute Concert will take place at the Millennium Stadium on October 8th, and will feature performances from the likes of JLS, Christina Aguilera, Alexandra Burke and Leona Lewis, as well as the recently confirmed Black Eyed Peas.
The concert, which will be attended by members of the Jackson family, will also feature Ne-Yo, 3T, Cee-Lo Green, Smokey Robinson, Alien Ant Farm, Craig David, Alexandra Burke and Pixie Lott. The event will be hosted by Oscar-winning actor Jamie Foxx, who previously fronted a tribute to Jackson at the BET Awards in 2009.
US superstar Beyonce is scheduled to perform via a live satellite feed at the event as well, with her management recently confirming that she is promising a "unique, never before seen performance" for the fans in attendance.
As well as entertaining the 74,500 capacity inside the stadium, it has also been confirmed that the event will be broadcast to 30 countries in both 2D and 3D.
Michael Forever Tribute Concert tickets are available to buy online, with prices starting at £35 for seated tickets. General Admission tickets are available from £55.