Stamford Bridge starlet desperate to win.
Chelsea v Swansea City Live Streaming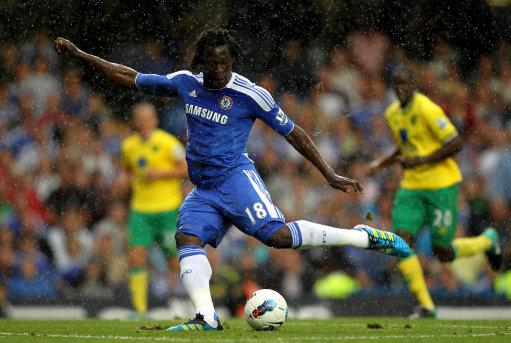 Chelsea striker Romelu Lukaku is willing to go through pain to help his side win silverware this season.
The 18-year-old had an impressive run-out in the Carling Cup win over Fulham on Wednesday night when the Blues were down to 10 men.
The Belgium international revealed how a pep talk from captain and fellow lifelong Blues fan John Terry helped him dig even deeper when cramp began to set in.
"He said I had to keep going because the team needed me," Lukaku said. "I know I have to suffer if I am to win things. I have to go through pain.
"Chelsea has a winning culture so if, I have to suffer to win something, I prefer to suffer."
Terry came off the bench on Wednesday after Alex was sent off, with Frank Lampard also thrown on for the injured Daniel Sturridge.
Their introduction bolstered a youthful team which needed all the experience it could muster to avoid crashing out.
Lukaku was relieved to be able to lean on the older heads, both on and off the field.
"The experienced lads are helping us, like against Fulham," he said.
"John Terry, Frank Lampard, Didier Drogba were always speaking to us before the game and also at half-time.
"They keep us sharp also in training and we're happy to train with those guys."
Join the FREE CaughtOffside Fantasy Football League and Win Big Prizes!