White Hart Lane boss refuses to rule out Emirates club.
Tottenham v Arsenal Live Streaming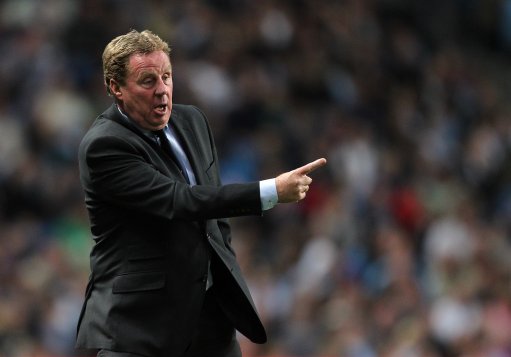 Tottenham Hotspur manager Harry Redknapp insists his team are good enough to finish higher than Arsenal but refuses to rule out his local rivals.
The two clubs meet in the first north London derby this Sunday with both clubs aiming for a top four finish.
Spurs have been on a good run of late – winning their last three games – while the Gunners were hovering just above the relegation zone until their 3-0 victory over Bolton last weekend.
Redknapp's side lie two points above their neighbours with a game in hand and he hopes Tottenham can finish above Arsenal for the first time since 1994-95.
"I think we can overhaul Arsenal," he told the Daily Mirror. "It will be tight but I would never write Arsenal off.
"Sometimes when things go wrong, you know what it is like – everything goes wrong.
"There is nothing that you can do right. Arsenal have had one of those starts – two own goals, you name it – but they have got good players."
Wenger is currently enduring his most difficult spell since his arrival in England in 1996 with his tactics and philosophy coming under fierce criticism.
"I can understand what Wenger is going through," Redknapp added. "It must be a nightmare for him because he has never had it before.
"I have always said that when Arsene first came here all the other coaches were condemned.
"People said that we were all jumping around like idiots and that Arsene was just sitting there like a chess grandmaster.
"It was as if he was a professor of chess sitting there as if he was studying every move while these other idiots are shouting and screaming.
"But if you were winning every game of course you could sit there with your hand behind your head asking your No. 2: 'What's the score? Three-nil? Oh, wake me up when we get four!'
"Suddenly you get beat and he is jumping around like the rest of us!
"But he is a fantastic manager. He is top class. He