The US singer was late on stage for the first of three Belfast shows.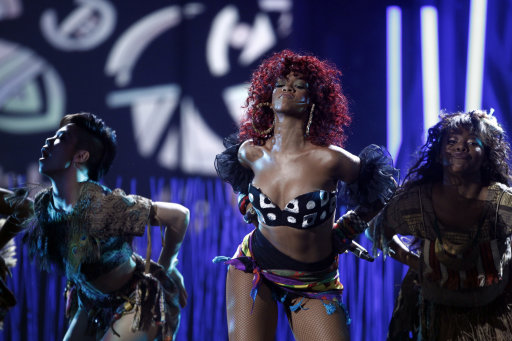 Rihanna has apologised to fans after arriving on stage 90 minutes late for a gig in Belfast.
The singer was due on stage at 8.45pm for the first of three gigs at the Odyssey Arena, but according to the Belfast Telegraph, did not begin her show until 10.15pm.
The singer issued an apology on Twitter, stating: "BELFAST sorry for being so late 2nt!BIG SHOW!FIRST NIGHT!Things dont always run smoothly or as planned,but I dearly appreciate ur patience."
Rihanna tickets are available online for her current Loud tour, which will see her perform across the UK and Ireland until late December. She is due to appear in Belfast again tonight, 30th September, and tomorrow, 1st October.