Winning could literally not be easier.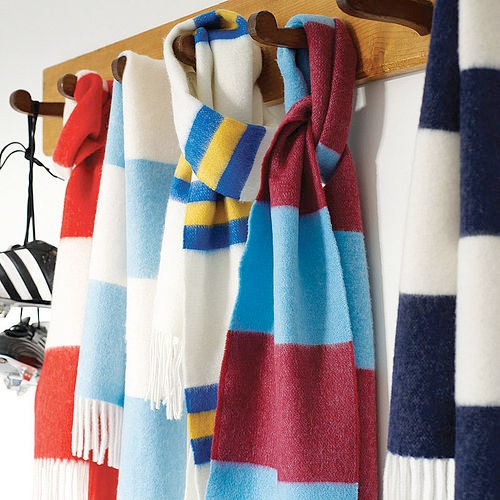 Caught Offside has teamed up with Savile Rogue to give you the chance to win one of the world's finest cashmere football scarves in your club's colours.
Savile Rogue scarves give a nod to football terraces of yesteryear, shunning in-your-face logos and cheap nylon in favour of a traditional bar design and the comfort, quality and warmth of top grade wool.
It's the sort of scarf you would be happy to wear even when you're not at the match.
To get your hands on one all you have to do is the following.
1) Join our Facebook Fanpage CLICK HERE to do so. (If you are already a member then you can also enter)
2) Then simply visit the Fanpage and Facebook 'like' the link to this competition (either by doing so on the facebook page or at the top of this very page)
3) We will then pick a winner at random on Monday 10th October at 1pm UK Time.
Even if you're not lucky enough to win, Caught Offside readers can use the discount code OFFSIDE anytime between now and 21 October to get £5 off any scarf.