Old Trafford star's brother embroiled in betting scandal.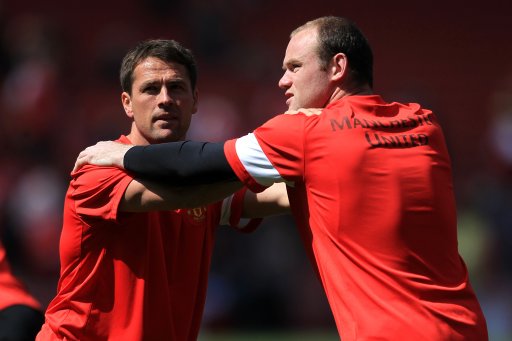 Police were today investigating a second alleged football betting scandal.
The brother of Wayne Rooney's teammate Michael Owen put a £200 bet on the superstar staying at Manchester United an hour before Roo signed up.
There is no suggestion Rooney knew anything about the gamble. Terry Owen, 40, backed the England hotshot despite Rooney announcing he was leaving.
He made a phone call and placed the bet at 7/2 against that the striker would stay at Old Trafford when all the money was going on a switch to bitter rivals Man City.
Under the Gambling Act, betting on a known result is cheating and a criminal offence which carries two years in jail.
Bookies fearing a pummelling from punters immediately slashed their odds and one even closed its market after he phoned over the wager in October last year.
Just an hour later United hero Rooney, 25, made a shock U-turn and signed a five-year contract – netting Terry a cushy £900 return.
Last night the aircraft fitter confessed to making the bet and said: "It had nothing to do with Michael."
Last night Terry, a big fan of horse racing along with Michael, denied making the bet but later changed his story, claiming: "It was just a guess."
SOURCE: Daily Star Sunday
One wonders just how much 'inside information' is handed out by clubs/players/employees, it's surprising that stories like this one are not more common place.
It will be interesting to see how the police would deal with this situation if indeed it was proven that Terry Owen was privy to some useful information that helped persuade him to make the wager last October.
Clearly this is a less serious incident involving betting scams than the one that involves the SPL match between Hearts and Motherwell and has resulted in the arrest of nine people, including Wayne Rooney's father and uncle as well as Motherwell player Steve Jennings.