The singer-songwriter has criticised the show, calling for an increased age limit.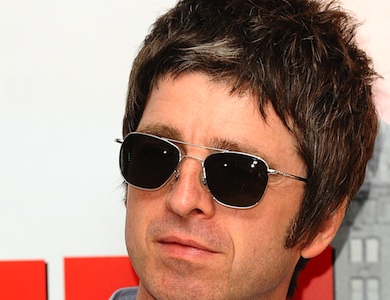 Noel Gallagher has stated that he thinks the lower age limit for X Factor contestants should be increased.
Speaking on the Absolute Radio Christian O'Connell Breakfast Show today, the former Oasis songwriter said that the judges should raise the entry age to 18.
"When they say things like, 'Oh, you're great but you're too young', well don't put her through in the first place then, do you know what I mean? They shouldn't put a 16-year-old on that show," he said.
The statement follows the exit of 16-year-old Amelia Lily from the competition last weekend, who appeared to take the news badly when informed by her mentor Kelly Rowland. Luke Lucas, also 16, was let go by Gary Barlow after breaking down during the Judges' Houses stage of the show.
Asked if they should increase the age limit, Gallagher said, "I think it should be at least 18, because what would happen, conceivably, if the public voted a 16-year-old into pop stardom?
"Particularly for a girl, do you know what I mean? I can't imagine being 16… girls are more vulnerable."
Noel Gallagher is set to embark on his first solo tour since the split of his former band Oasis back in 2009. Noel Gallagher tickets are available for UK shows throughout October.