These fans show real dedication to their club by bearing all for sexy calendar.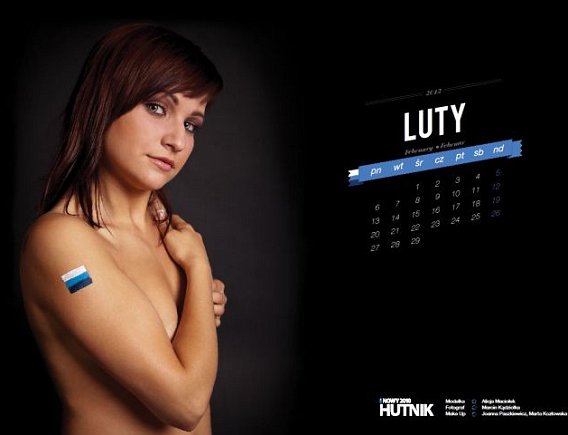 It is hardly an original idea but we are not complaining!
Several female supporters of Polish football team Hutnik Krakow have stripped off and posed for a calendar in order to raise money for their struggling club.
The team was dissolved due to its high debts but was refounded in 2010 and now lies in the Polish IV League.
But the club is once again facing a financial crisis so these dedicated supporters decided to do something about it.
Hutnik Krakow spokesman Daniel Urbaniec said: "We hope it will give the male fans a real thrill and raise some cash for us so we can improve the facilities at the club.
"The girls are all genuine fans and 100 per cent beautiful with their kit on or off."
Maybe Plymouth Argyle fans should consider something similar!