Emirates boss backs German.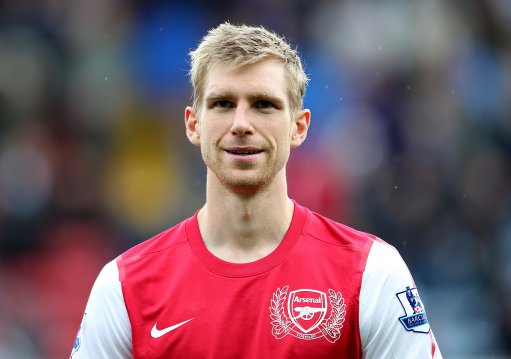 Arsenal manager Arsene Wenger has hailed Per Mertesacker as the man who has fixed the team's leaky defence.
Wenger swooped for the Germany international in the final days of the August transfer window.
Since his arrival, with the exception of a 4-3 defeat at Blackburn, the Gunners have looked stronger at that back.
No more was this clear then during the 1-0 win at Marseille with Mertesacker, and Laurent Koscielny, impressing.
Ahead of this weekend's visit from Stoke, Wenger has hailed the 27-year-old he captured from Werder Bremen.
"I brought him here for more than this type of game [against Stoke] because I think he is a good player," Wenger said in his pre-match press conference.
"He is a good organiser as well, he understands the game, he is an intelligent player. Physically he's getting sharper in every game.
"He had no preparation for the season, but now we look less nervous at the back, and I think he contributes to that."
The Frenchman wants to see Mertesacker offer more of a threat from dead-ball situations, however, having been unimpressed with his side's efforts in that department during midweek.
"Of course I expect from him some goals from set-pieces, because in Marseille we had nine corners, they had one," he added. "Out of nine corners away from home, you expect to be a bit more dangerous."