OK, so here is a three point plan that could win you a Man City or Man United official shirt.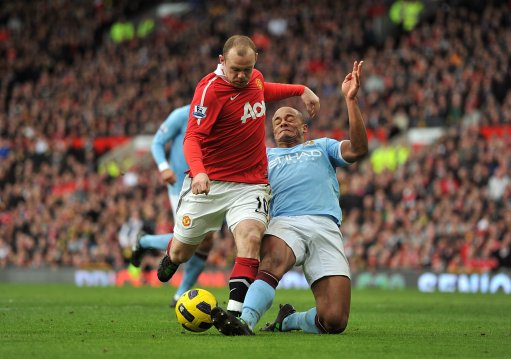 We are giving away a Man United and a Man City shirt ahead of the hugely important Mancunian derby on Sunday and it couldn't be easier to win. Simply follow the instructions below.
1) Join our Facebook Fanpage CLICK HERE to do so. If you are already a member of our Facebook Fanpage then you can of course still enter.
2) Facebook 'like' this article
3) We will then pick a winner from those who have performed stage 1 & 2 and will announce them on our Facebook Fanpage just before kick-off on Sunday afternoon.
The kits come courtesy of leading football merchandise company SoccerPro and we strongly recommend you have a look at the wonderful array of football goods they have to offer as great prices. CLICK HERE to take a closer look.