The band will perform three shows in Manchester next year.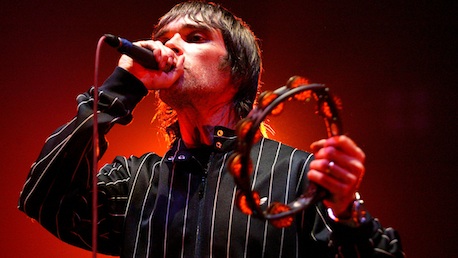 The Stone Roses June 2012 concerts at Heaton Park in Manchester have become the fastest selling rock gigs in history. According to data from box office vendors, tickets for the first two concerts, on the 29th and 30th June, sold out in 14 minutes. The band then added a third show on the 1st July, which sold out almost instantly, with a total of around 220,000 tickets being sold in 68 minutes.
The group confirmed their reunion earlier this week, and will be showcasing new material to the thousands in attendance, as well as performing classic tracks such as Fools Gold and Waterfall.
The group famously disbanded in 1996, after a number of legal issues and internal rows. Guitarist John Squire quit in 1995 and although the band carried on without him, they split after a disastrous performance at Reading Festival in 1996. The new shows are likely to form part of a world tour, with the group also rumoured to be set to appear at various UK festivals.
Tickets are now only available from fan-to-fan exchange websites, with hundreds of listings having already appeared.
Compare Stone Roses tickets to find the cheapest available online.