10 more await trial.
Watch UEFA Champions League Online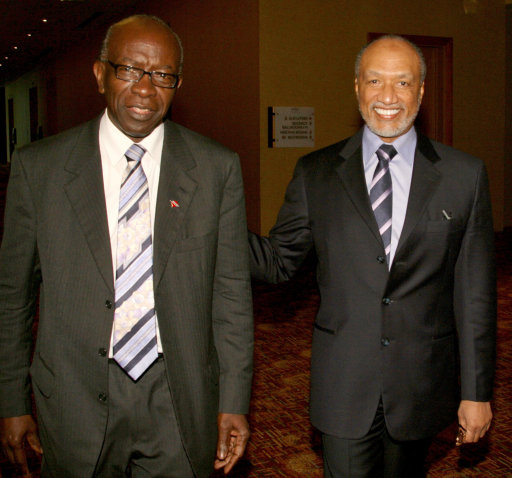 FIFA have today charged a further 10 officials from the Caribbean of accepting bribes.
The governing body's ethics committee has already banned five officials and reprimanded eight others.
A further 10 officials will now have their cases heard next month after proceedings were opened against them, FIFA said in a statement.
The officials are charged with breaching rules on ethics in the wake of the corruption scandal that saw ex-Asian Football Confederation president, Mohamed bin Hammam, banned for life.
The ethics committee ruled in July he offered cash gifts of $40,000 to each of the 25 Caribbean Football Union (CFU) association chiefs at a special meeting in Trinidad in May.
In return, the Qatari wanted their vote for him to succeed Sepp Blatter as president of the FIFA organisation.
FIFA said in a statement:
"The FIFA ethics committee has opened ethics proceedings against 10 more Caribbean Football Union (CFU) officials in regard to possible violations of the FIFA code of ethics in relation to the investigation of the cases related to the special meeting of the CFU held in Trinidad and Tobago on 10 and 11 May 2011.
"The ethics committee has asked the 10 officials for further interviews on these proceedings."
Jack Warner quit as FIFA president and head of the CFU in June after he was charged with bribery. He has claimed there is a FIFA conspiracy against Caribbean football.
The 10 officials named by FIFA today were: Raymond Guishard (Anguilla), Damien Hughes (Anguilla), Everton Gonsalves (Antigua and Barbuda), Derrick Gordon (Antigua and Barbuda), Lionel Haven (Bahamas, CFU), Patrick John (Dominica), Philippe White (Dominica), Vincent Cassell (Montserrat), Tandica Hughes (Montserrat), Oliver Camps (Trinidad and Tobago).
Join the FREE CaughtOffside Fantasy Football League and Win Big Prizes!
Join the Best Foot