Stamford Bridge captain in new allegation.
Blackburn Rovers v Chelsea Live Streaming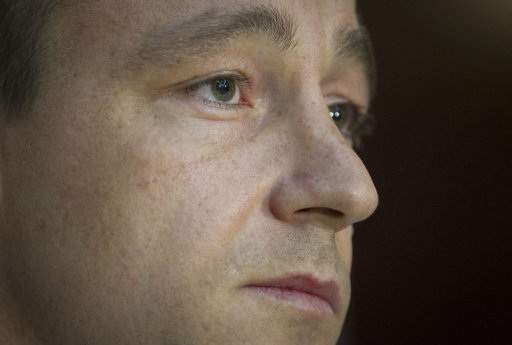 Best Money Back Specials – Free £50 Bet for all new Paddy Power customers.
John Terry was forced to call in the police to clear his name after a doctored recording of his voice uttering racist comments was posted on the internet.
Terry was stunned when the recording of a heated mobile phone call from 2003 appeared on YouTube 48 hours ago.
The clip was presented as evidence of racist behaviour, and the posting included comments attacking the Chelsea captain.
The recording included the same racist phrase Terry is accused of shouting towards Anton Ferdinand in his side's Barclays Premier League game against QPR.
It has since been removed after the intervention of Essex police.
Terry does not deny having the conversation, but the version that appeared on the internet has been digitally edited to make it sound as though he has made a racist remark.
The England skipper is furious an attempt has been made to stain his character with tampered evidence.
He called in the police on Thursday to verify his claims. A police forensic team examined the recording, and Essex police said in a statement: 'We believe that the recording has been edited and the matter is now closed.'
SOURCE: Daily Mail
Having heard the tape it does seem oddly recorded to the extent that the last utterance supposedly made by the England captain does seem tacked on rather amateurishly.
The recording as posted on YouTube is below and will almost certainly be removed soon, rightly. We feel it only fair for people to hear the tape so they can make their own mind up. John Terry has admitted that the recording as a whole is genuine, there is no more information as to why the conversation took place but the last line does seem poorly edited at the end to make it sound as though it is part of the conversation.
Be warned the recording does include some strong language from the outset.