Emirates Stadium boss keen on young hotshot.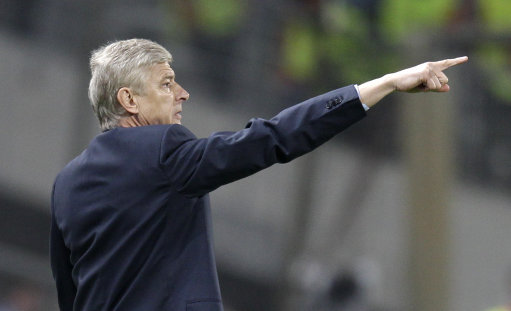 Arsenal are making a sensational move for AC Milan striker Alexandre Pato.
Sportmediaset, which is owned by Milan patron Silvio Berlusconi, reports Arsenal have put together a package €35-40 million to be spent on landing Pato.
Wenger sees Pato as the ideal signing to convince skipper Robin van Persie to pen a new contract – or to even replace the Dutchman.
Milan are putting Pato on trial this season as the young Brazilian struggles for form and with injury.
A January move may prove difficult for Arsenal, however, after Antonio Cassano was ruled out for the season following his heart operation.
SOURCE: Tribalfootball
There is no doubting that Robin Van Persie bears the burden of shouldering the lions share of Arsenal's goal scoring load and at present the Dutchman is doing so with aplomb but a move to bring in a player of Alexandre Pato's stature may well help persuade the Gunners striker to put pen to paper on a new deal.
Van Persie has scored almost half of the North London club's 23 goal Premier League haul and whilst Gervinho has improved of late, the Ivory Coast international is very wasteful in front of goal and Marouane Chamakh has struggled to adapt to life in the Premier League. Park Chu-Young was brought in from Monaco to assist with firepower issues but is yet to play a minute of Premier League football, so another option may well be needed.
Alexandre Pato is currently out with a thigh injury but may struggle to get back in the first team as AC Milan have notched up five wins in a row, as opposed to not winning any of the three games the Brazilian took part in this season. The likes of Zlatan Ibrahimovic and Robinho have been in goalscoring form and Massimiliano Allegri may not be keen on breaking up their partnership.
It will take a hefty bid to persuade the Rossoneri to sell the young Brazilian, the kind of bid that Arsene Wenger is not used to making, the kind of bid that would more than double the club's record transfer spend. However this season may well be a make or break one and a move to sign Pato either in January or next summer may well help the Frenchman in his pursuit of ending a long silverware drought.