Anfield striker set for possible ban.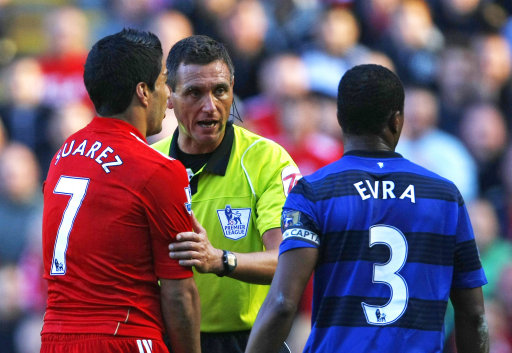 The FA has today charged Liverpool's Luis Suarez following an incident that occurred during the Liverpool versus Manchester United fixture at Anfield on 15 October 2011.
It is alleged that Suarez used abusive and/or insulting words and/or behaviour towards Manchester United's Patrice Evra contrary to FA rules.
It is further alleged that this included a reference to the ethnic origin and/or colour and/or race of Patrice Evra.
The FA will issue no further comment at this time.
SOURCE: The FA
This comes literally minutes after Sepp Blatter stated that racism does not exist on the football field!