Pretty incredible comments from the head of FIFA.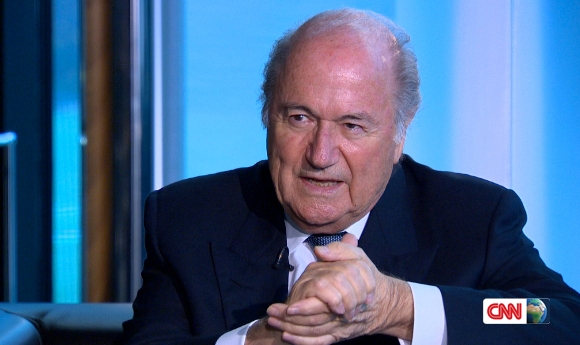 PINTO: We've talked about racism being a problem in football, pertaining to the behaviour of fans recently I'm sure you followed the development in the Premier League where one player was accused of allegedly racially abusing another one on the field of play. Do you think there is racism on the pitch?
BLATTER: I would deny it. There is no racism, there is maybe one of the players towards another, he has a word or a gesture which is not the correct one, but also the one who is effected by that, HE should say that this is a game. We are in a game, and at the end of the game, we shake hands, and this can happen, because we have worked so hard against racism and discrimination. I think the whole world is aware of the efforts we are making against racism and discrimination. And, on the field of play sometimes you say something that is not very correct, but then at the end of the game, the game is over and you have the next game where you can behave better.
Quote courtest of CNN Sport
We are lost for words!