We thought you might be interested!
Watch the Premier League Live Online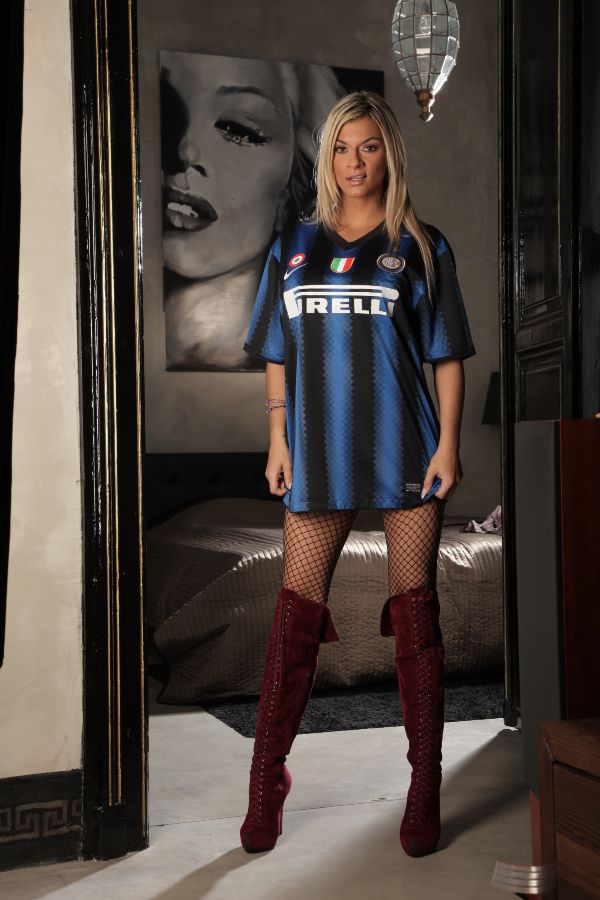 We've heard of managers wanting to play sexy football to entertain their fans – but a Czech porn star is taking it to another level as she eyes getting to own her own football club.
Klarisa Leone, who has starred in hardcore movies, is about to run Inter Prague – named after her favourite team, Inter Milan.
And for those who love the traditional Inter Milan kit with its vertical blue and black stripes, Klarisa is set copy their kit.
"I've loved my career in porn but I've always dreamed of owning a football club and that would give me an even bigger buzz," Klarisa said.
"I'm sure my porn fans will be just as keen on my team. There are lots of women in football these days."
It will be interesting to see how the players react when the owner arrives at training.
SOURCE: Fox Sports
Good to see that Klarisa is thinking of her fans before she hangs up her (not sure what expression to use here) before she goes into the football club running business. There is of course one small problem here, we couldn't for the life of us find any record of a club called Inter Prague, and a closer look into this story tells us that Miss Leone wants to START a football club and CALL if Inter Prague!
Word of warning, if you are going to do a Google search for Klarisa Leone and you're in your office, make sure you hit 'strict search'!