Serbian keen on Old Trafford move.
Watch Swansea City v Man United Live Online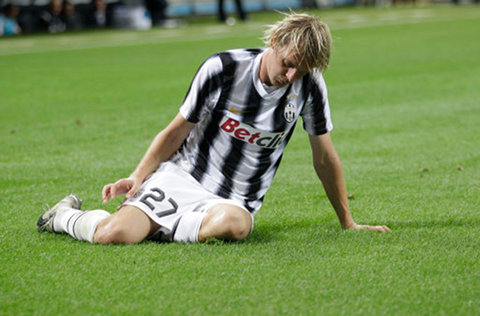 Juventus' Milos Krasic has once again put Manchester United on alert after his agent revealed lead suitors Borussia Dortmund are unlikely to be able to afford the midfielder.
The 27-year-old Serbian international is out of favour at the Bianconeri as they chase the Serie A title and has long been on Sir Alex Ferguson's radar.
Having featured heavily in a largely disappointing campaign last time out, Krasic has been pushed to the fringes by new boss Antonio Conte, featuring just six times.
And now his agent, Dejan Joksimovic has claimed his star man has already turned down two offers from other big European clubs.
He said: 'My client has already turned down two offers and I don't think he would accept Borussia [Dortmund], mainly because of his wage. I don't think they can afford him.
'His future depends on what happens at Juventus in the next months. If he starts playing regularly then he could stay in Italy otherwise he will have to go.
'He would certainly move to a top division like the Bundesliga or the Premier League.'
SOURCE: Daily Mail
Manchester United have been strongly linked with a move for the Juventus man who likes a good dive but one wonders why. Sir Alex Ferguson has a number of wide options at present and I am not quite sure where Milos Krasic would figure into his Old Trafford line-up.
Currently the Premier League title holders have the likes of Luis Antonio Valencia, Nani and Ashley Young to play out wide as well as Danny Welbeck to play in a wide attacking role as well, so where would the 27 year old Serbian get a look in?
Juventus have managed just fine without the former CSKA Moscow man and therefore it seems odd that Man United would take a fancy although it is true that Krasic was heavily linked with a move to the Premier League during his final season in Russia.