Emirates Stadium boss plans Bundesliga raid.
Watch the Premier League Live Online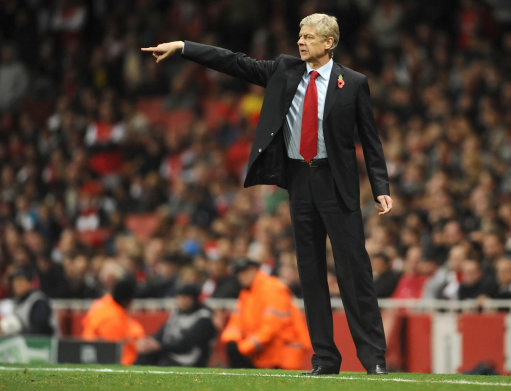 Arsenal have been linked with a number of Bundesliga targets as Arsene Wenger apparently looks to make sweeping changes to his Emirates Stadium squad.
The Gunners boss continues to pursue Borussia Dortmund playmaker Mario Goetze, his team-mate Kevin Grosskreutz, Borussia Mönchengladbach youngster Marco Reus and FC Koln attacker Lukas Podolski.
Arsenal have got their season back on track with just one defeat in eleven matches following a horrific start to the campaign but Wenger still feels that changes must be made and a number of under performing players and players farmed out on loan look likely to be offloaded as the Frenchman shuffles his pack.
Wenger hopes to win the race to sign highly rated German international youngster Goetze, a player that some feel will act as a long term replacement for Cesc Fabregas, with Spaniard Mikel Arteta currently filling that role following his summer move from Everton.
Goetze is just 19 but is already a regular in Joachim Low's national team set-up and the playmaker helped steer his Dortmund side to a Bundesliga triumph last term but is said to be ready to leave the club to further his career progression. His team-mate attacker Kevin Grosskreutz is apparently a player Wenger would like to bring in to help add more firepower to a club that overly depends on Robin Van Persie.
Marco Reus is another hot prospect who has got off to a flyer this season with seven goals in nine matches for Gladbach helping a side who only just avoided relegation last term to a place in the top four this season.
Perhaps the most well known of this quartet is Lukas Podolski, a player with a great deal of experience, the 26 year old has an amazing 95 caps to his name, and the Koln man may well be keen on a new challenge. The former Bayern Munich man struggled at the Allianz Arena but has been in good form since returning to the club he joined as a ten year old.
Clearly Arsenal will not be looking to signing all four of these German international talents but it does seem that the Bundesliga has become the league of choice when it comes to targets Wenger looks to bring in to help bring an end to the club's six season silverware drought.
Changes either in January of next summer seem likely given the club lost first team regulars Cesc Fabregas, Samir Nasri and Gael Clichy and although Arsene Wenger did make a number of signings to make up for the loss of such crucial players it does seem that more is needed if the Arsenal are to once again become genuine contenders for major honours.