In relation to the image below, surely two pairs of gloves would still cost £10 and not £12, right? Anyway on to the story.
Watch the Premier League Live Online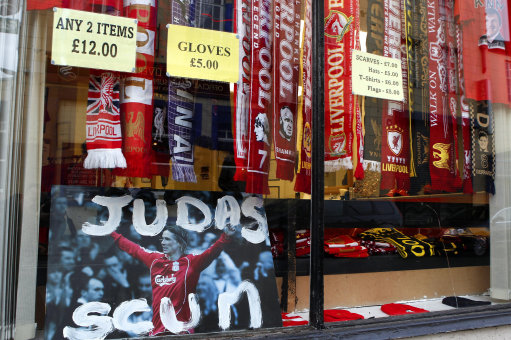 "Liverpool's fans have stuck with the story the club gave and they don't know the real story," Fernando Torres told the Spanish newspaper Marca.
"I don't feel bitter towards them, they will always be special for me.
"I owe so much to Rafa Benitez, no one understood me like him.
"He's a great coach. His teams go out with just one thing in mind: compete.
"Even with a smaller budget his teams can compete with the best."
So there you have it. There are REASONS for Fernando Torres, he just isn't keen on sharing them, which could of course mean he is making up the idea of there being reasons so as to not take responsibility for his decision to leave Liverpool for Chelsea.
Perhaps Rafa Benitez knows the reasons why? Pretty sure all will be revealed when El Nino pens an autobiography, possibly entitled 'My Reasons'.