Too little, too late?
Watch the Premier League Live Online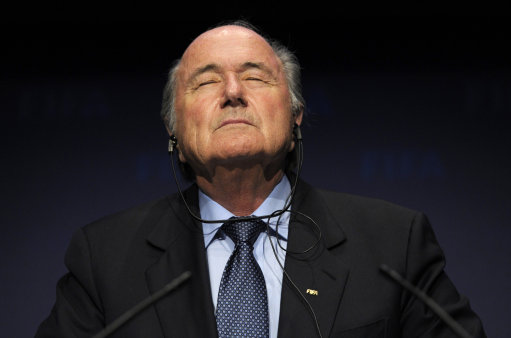 Sepp Blatter has told the BBC he is sorry for causing offence with his controversial statements on racism.
The Fifa president appeared to suggest on Wednesday that racial discrimination could be settled with a handshake.
"It hurts and I am still hurting because I couldn't envisage such a reaction," said the 75-year-old Swiss.
"When you have done something which was not totally correct, I can only say I am sorry for all those people affected by my declarations."
Blatter insisted his "fight against racism and discrimination will go on" and said he would not resign, despite calls for him to quit by numerous British players, managers, administrators and politicians.
"I cannot resign," he told BBC sports editor David Bond in an exclusive interview. "Why should I?
"When you are faced with a problem you have to face the problem. To leave would be totally unfair and not compatible with my fighting spirit, my character, my energy."
SOURCE: BBC Sport
So there you have it. Sepp can't resign, it's official. He literally can not step down, so that's the end of it, or perhaps not? It seems that the FIFA president has made comments that leave him clinging on to power at present but surely he will be forced to step down in the very near future, right?
It beggars belief that the Swiss nutcase can somehow try to turn things to his way of thinking, to state that he is 'hurting' and that he couldn't envisage people's reactions to his comments is mindboggling. One would hope that those within FIFA with even a modicum of decency or common sense would urge Mr. Blatter to fall on his sword, not literally of course.