Kenny Dalglish to allow Anfield duo to make continental moves.
Watch the Premier League Live Online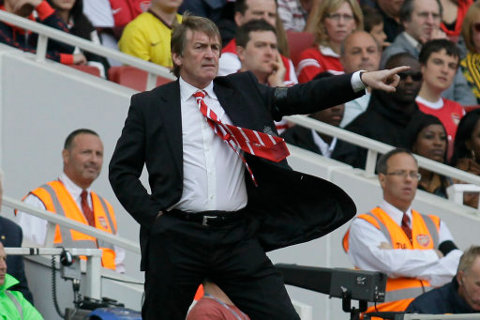 The Liverpool midfielder Alberto Aquilani was never happy at Anfield and pined for a return to Italy as soon as he left Serie A, and has spent most of his time back their in loan deals.
Liverpool sent him to Juventus last season, but the move wasn't made permanent due to the excessive price demanded by the Reds, but Aquilani is certain that this loan deal at AC Milan will be extended after this season, at a much reduced price.
"There is a buyout fee set at €6 million [£5.2 million] and it is activated after 25 games," Aquilani said.
"I feel more assured. You can never say no to Milan. I have always had the hope of becoming a Rossoneri player."
SOURCE: FootyLatest
Alberto Aquilani has been a virtual ever present at the San Siro this season, helping AC Milan recover from a poor start and taking the Rossoneri back into the top three. The Italian international's Liverpool career never got going and after arriving at the club with a long term injury there were not many who saw the wisdom in Rafa Benitez's £20m move for the former Roma man, but it's worth noting that when fully fit the 27 year old is a quality performer.
When Kenny Dalglish signed Charlie Adam and Jordan Henderson it was abundantly clear that the Scot was willing to allow Aquilani to leave and even though the midfielder did well in pre-season a move back to Italy was always on the cards and a permanent deal is more or less in place.
Another midfielder who is likely to have played his last game for the Merseyside club is Joe Cole. The England international has been in good form for Lille and reports in France suggest that the Ligue 1 title holders will pay €5m (£4.2m) for the 30 year old.
The Londoner has adapted well to life in France and is said to be enjoying life at the Stade Metropole where he is playing regularly both in Ligue 1 and in the Champions League, notching up three goals in his 12 matches.
Cole is another player Dalglish feels he can manage without, not least as a number of wide options to fill the spots that the former Chelsea man plies his trade in. The Liverpool boss has Stewart Downing working well on the left and the aforementioned Henderson and Dirk Kuyt to play on the right as well as back up in the form of Craig Bellamy.
Whilst the fees for the two players are by no means astronomical Liverpool will also be rewarded by the fact that two big earners would be dropped from the club's wage list.