Etihad Stadium side likely to receive soft punishment.
Watch Man City v Newcastle United Live Online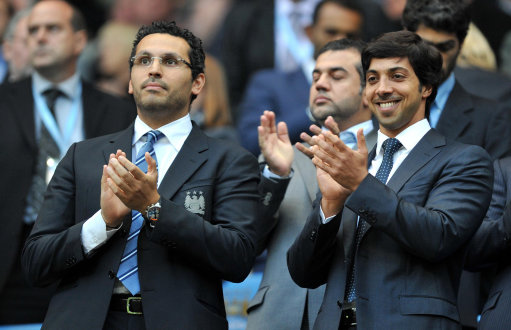 Manchester City to escape with a fine after announcing record £195m losses
Manchester City will escape with a fine if, as expected, they become one of the first clubs in Europe to break UEFA's Financial Fair Play guidelines.
City have released their most shocking set of annual accounts yet as another year of mammoth transfer spending led to the Barclays Premier League leaders running up record losses of £194.9million for the 2010-11 financial year.
That is an increase of £74m on last year and £54m more than the previous record, the £141m loss recorded by Chelsea in 2005. City's wage bill is also up 31 per cent to £174m, £22m more than the club's turnover.
It is more than Chelsea's £172m and way beyond Manchester United's £152m and Arsenal's £124m. These are the last set of accounts that won't be considered by FIFA in advance of the official introduction of the FFP rules in three years.
Even so, it is understood City will almost certainly fail to match the strict income/ expenditure guidelines by the time the rules kick in.
Nevertheless, Sportsmail understands UEFA president Michel Platini has privately softened his stance on initial punishments and that clubs like City will be fined and not kicked out of all European competition as long as they can show their figures are moving in the right direction. This will come as a huge relief to City and other cash-rich European clubs.
SOURCE: Daily Mail
The new FFP rules are sure to produce a lot of newspaper column inches as theses guidelines start to get reinforced. There will be many who will look to sneaky ways to conceal income, the naming rights of stadiums being just one such tactic, and one can imagine UEFA will have a tough time implementing the new directives and it's only fair that initially the punishments dished out are met with financial punishments and not the loss of points, which no doubt will be used once club's get used to the new laws.