Atletico Madrid man issues come and get me plea.
Watch the Premier League Live Online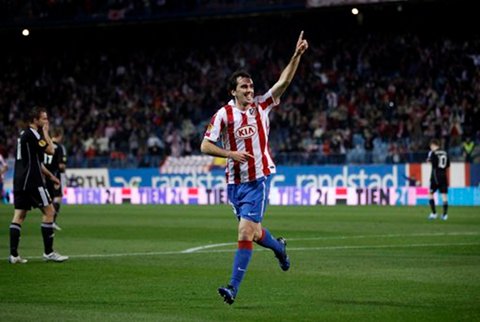 Chelsea target Diego Godin would be open to a move to Stamford Bridge but says he has had no contact with the Premier League club.
Former Chelsea boss Carlo Ancelotti had a bid rejected for centre-back Godin before he managed to land David Luiz in January but it has now been reported that new manager Andre Villas-Boas is ready to go back for him in the New Year.
The Uruguay international, 25, is rated at over £15m by Atletico Madrid, who paid Villarreal £6.6m for his services in August 2010.
But speaking to Uruguayan newspaper El Pais, Godin has revealed that any offer from Chelsea would be considered.
"I'm at Atletico Madrid," he said. "I have a contract and I am not thinking about anything else and there is nothing official.
"But if there is interest from Chelsea it will be studied. For the time being, there is nothing and I have great respect for my contract with this team."
SOURCE: talkSPORT.
Uruguay international defender Diego Godin was part of the Uruguay squad that won the 2011 Copa America, and his tenacity and game intelligence have won him plaudits amongst the scouts of the European elite.
He currently plies his trade for Atletico Madrid, but is clearly open to other options.
It appears to be common consensus that Chelsea owner Roman Abramovich wants his team to move to a more aesthetically pleasing style of football – with a particular eye on the Barcelona model as the one to emulate.
His manager Andre Villas-Boas is attempting to implement a similar high defensive line this season, but many of the Chelsea old guard – perhaps stuck in their ways – are failing to adapt to his new methods.
While a fine defender and servant to the club over the years, John Terry has appeared desperately out of his depth in his last few games – particularly as he does not possess a particularly good burst of pace.
Diego Godin could be the answer – if some positional discipline can be installed in the bravado Brazilian David Luiz.