European move on the cards.
Watch the Premier League Live Online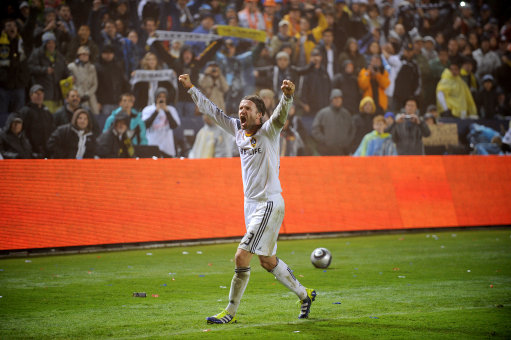 David Beckham has said he does not see himself playing for an English club if he returns to European football.
The former Manchester United player's contract with Los Angeles Galaxy runs out at the end of December.
Beckham, recently linked with Paris St Germain, is now weighing up his options and told BBC Radio 1 he has received interest from two "big European clubs".
"I played for the biggest club in England and couldn't see myself playing in another English shirt," he said.
"I've got options, which is amazing at my age," he added. "A couple of big European clubs are after me.
"I have a decision to make and I haven't made it yet."
SOURCE: BBC Sport
So this is bad news for the likes of QPR and Tottenham, who have both been heavily linked with the 36 year old LA Galaxy man.
Beckham talks of two big European clubs who are keen, PSG are bound to be one of them, what are the odds that the other is AC Milan?