White Hart Lane boss on the mend.
Watch the Premier League Live Online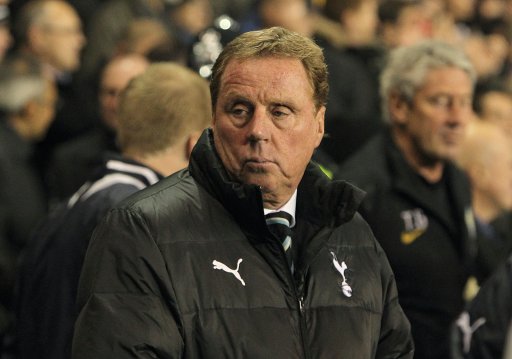 Harry Redknapp believes Tottenham can win the Premier League this season if they maintain their recent form.
"The title is a possibility, it's not impossible. If you keep winning matches and believe in yourself you will do it.
"If we keep up [our] form, we'll win the league, but it will be very hard."
"I enjoyed watching us play," Redknapp said. "I love the way we play football. It's the best medicine for me to watch the way we play. The fans have seen lots of great teams over the years and they're enjoying the way this team's playing.
"It was great to be back. I wouldn't want to watch it at home again, [doing] that was nerve-wracking. There were no nerves, I was just looking forward to the game. I feel better now than I did before. I've been feeling great for the last 10 days and have been looking forward to getting back. The doctor told me not to return for four to five weeks, but I didn't take an awful lot of notice of him."
Firstly it's good to see Harry Redknapp back fit and well as he is one of the biggest characters in the game. On the subject of Tottenham being Premier League winning material, well whilst it's true that the North London side have been on a great run of form, it may be too soon to talk up their chances of winning the title.
After all despite their glorious start to the campaign Tottenham still sit nine points off top spot with a game in hand. It is true that Redknapp's side have been playing some blinding stuff of late and in Emmanuel Adebayor they finally have a prolific marksman to put in front of a hugely talented midfield.