Would David Beckham get into the team at Loftus Road?
Watch the Premier League Live Online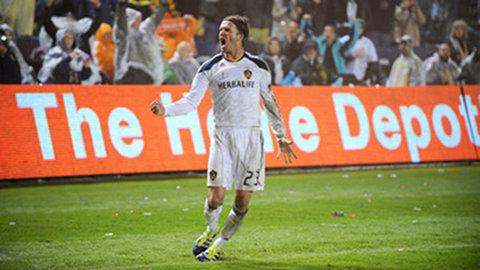 Neil Warnock has admitted it is 'conceivable' that David Beckham will come to Queens Park Rangers, although he doubts whether the midfielder would get in his side.
"I personally can't see where he is going to get in the team at the moment, and I can't see him wanting to come as a squad player," Warnock told Sky Sports News.
Asked if it was conceivable that Beckham would end up at Loftus Road, Warnock added: "Anything is conceivable, with the guys in charge.
"We weren't far away from Scott Parker on deadline day and we took the six or seven players that we did."
SOURCE: Sky Sports
Neil Warnock's intentions in this statement are interesting.
The QPR boss is probably trying to boost the morale of his own team with an ego boost, indicating that were Beckham to sign, no one would likely lose their place.
However, the players – and Warnock – have to be realistic.
Tony Fernandes would not likely sign Beckham to see him sitting on the bench, particularly when he is still capable of commanding a high salary.
What Beckham himself would make of Warnock's comments also remains to be seen.
Surely hinting that Beckham would not even be selected would decrease the chances of the former England captain signing for the club?