White Hart Lane star hints at future move abroad.
Watch the Premier League Live Online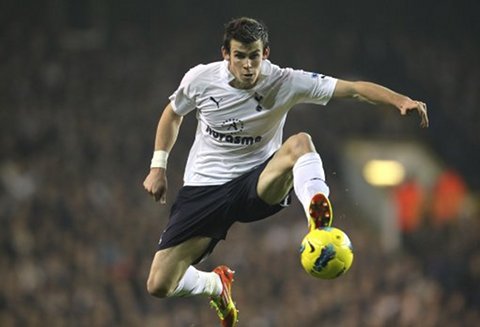 Spurs winger Gareth Bale has said he would relish the chance to play abroad like David Beckham should the opportunity present itself in the future.
The 22-year-old feels a move abroad would help him become a better player and give him a greater understanding of the game.
"You look at David Beckham, who has done well in the Premier League, La Liga and Serie A and proved himself there," said Bale.
"Cristiano Ronaldo has done the same here and in Spain, so you can definitely improve as a player in different footballing cultures and it's something that's exciting."
The Welshman said he was not afraid to play in a foreign league but was not intending to do so in the near future, he added: "At the moment, I'm really happy at Tottenham. We're doing very well at present and we're going somewhere really good."
SOURCE: Metro
Would it be fair to read this as a subtle message to Tottenham Hotspur?
Should Spurs not qualify for the UEFA Champions League at the end of the season, Bale would consider the option of a move abroad.
However, if they – and he on a personal level – perform as they are at present, the Welsh winger sees no reason to seek a transfer.