Emirates Stadium boss advised to sign New York Red Bulls veteran.
Watch the Premier League Live Online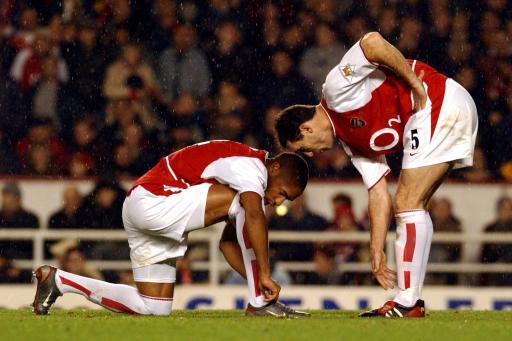 Keown urges Arsenal to sign Thierry Henry as Van Persie backup
Exclusive: Ex-Arsenal defender Martin Keown has urged Arsene Wenger to re-sign Gunners legend Thierry Henry in order to ease the pressure on goal-machine Robin van Persie.
The Dutchman has been in scintillating form in 2011, scoring 38 goals in 41 games for club and country, but Keown – like many fans – is keen to see Arsenal dip into the January transfer market to sign suitable backup for the 28-year-old.
'We trust in Wenger [on any new signings],' Keown told Metro Sport.
'Perhaps we need a centre forward. [Thierry] Henry is now training with the team and it'd be nice if he came in on a loan period, but that would only be a short term solution.
'There's a lot on Van Persie's shoulders. It's not about one player, but he's scoring the goals, and we need another goal scorer.'
SOURCE: Metro
As a short term solution to the lack of effective goal-scoring back-up to the all conquering Robin Van Persie a move for Thierry Henry may well make a great deal of sense, though it seems that Arsene Wenger is not considering such a move.
TH14 has been in fine form in the MLS and has been training with Arsenal in recent weeks fueling speculation about a possible romantic return to the side he served so well between 1999 and 2007.
Any return would be brief as the MLS season kicks off in early March.