Stamford Bridge boss under pressure.
Watch the Premier League Live Online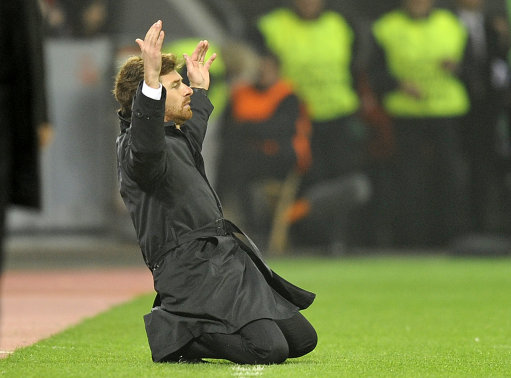 Young Portuguese boss Andre Villas-Boas is coming under a great deal of renewed pressure at present and there are some who are under the impression that the former FC Porto manager may well be on the verge of being sacked by Roman Abramovich after a less than glorious start to his Blues managerial reign.
Chelsea have lost five of Villas-Boas's first 19 games in charge and perhaps more importantly have not really gelled even in the matches the West London side has managed to win. Perhaps the crunch will occur when the Premier League side plays host to Valencia in what has become a must win match to secure their continued presence in the Champions League.
Considering that former manager Big Felipe Scolari was sacked after just seven months in charge yet the Brazilian lost just five games in 36 matches so clearly Chelsea have axed managers for far worse starts.
Do Chelsea fans feel that it's to early to consider sacking Villas-Boas or is he simply not the right man for the job?